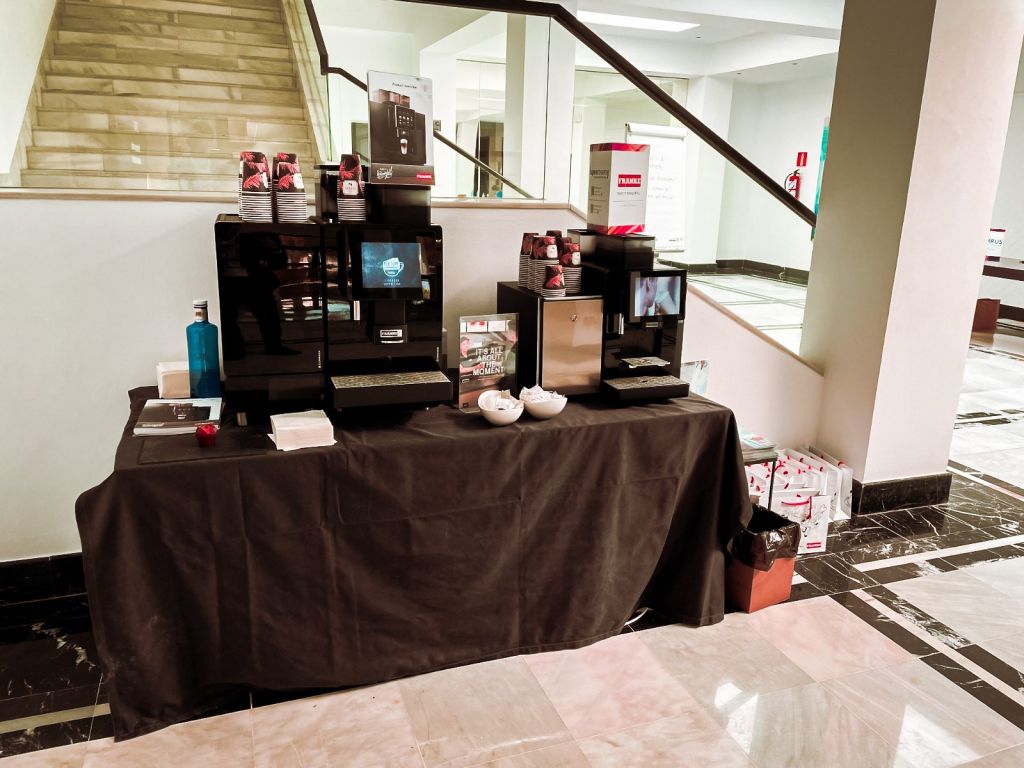 Refrival has participated in the  Refuel Europe event, celebrated at the  Don Carlos Resort in – Marbella, installing several  Franke Coffee equipments, supportedby  the Refrival Technical Service network in Malaga.
The Forum Refuel Europe is a meeting point  for leading figures from the "fuel world",  where ideas about the mobility revolution,  service digitalization of the and the evolution of the alternative fuels are debated and shared, reflecting the fast moving  towards the electrification and the digital customer, also highly focussed on delivering a wide vision of the situation and its sector transformation
For this large event, the Refrival Technical Service provider, has installed a FRANKE A400 FM CM  coffee machine together with a SU05 cooler for fresh milk and a FRANKE A300 MS EC coffee machine with a KE200 cooler. Those equipments have provided "special coffee moments" (as Franke claims for) to all  the participants during the 2 days that the event lasted, so they could test the  premium quality of the product served with our Franke Equipment.
Refrival and its Coffee Division CoffeeVal, is the Master Importer and Official Technical Service of Franke Coffee Systems for Sapin and Portugal