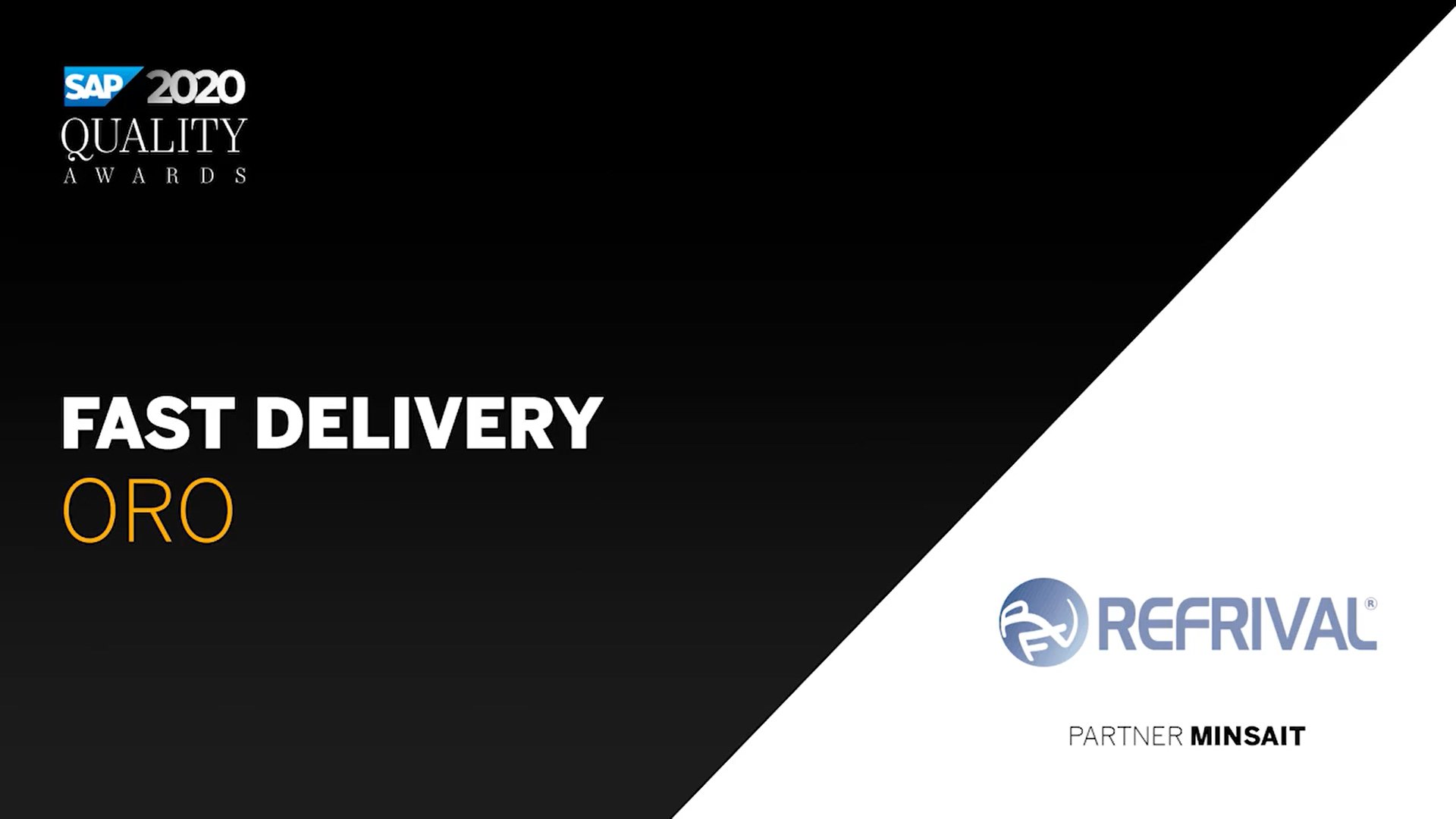 Refrival's management system that reduces administrative times by 33%, a gold award at the SAP Quality Awards 2020.
Refrival's new management system that, among other efficiencies, reduces administrative times in its service network by 33%, has been avowed with the gold award in the "Fast Delivery" category of the SAP Quality Awards 2020 the highest award that distinguishes the quality of these projects.
The company specializing in the management of comprehensive services at points of sale for the mass consumption sector receives the support for its project of digital transformation of systems and processes that, in addition to shortening administrative times, has also allowed a reduction of 30% of operational costs and infrastructure.
Likewise, the implementation of Evolution – as the project has been called – has reduced the billing cycle of the different services and has made it possible to accelerate decision-making by 50% by having a central repository of data in real time. In this way, the company has managed to optimize the management of all its internal processes
It involves all areas of the company.
And it is that the platform, created with SAP S / 4HANA Cloud and SAP Cloud Platform, integrally involves the areas of finance, purchasing, warehouses, sales and distribution, as well as services and workshops. In addition, its start-up has been carried out in a reduced period of 6 months, with the digital transformation consultancy Minsait being the main partner of the project.
This award with which Refrival has got ahead of important companies such as Llorente and Cuenca or Santander recognizes its rapid implementation, the efficient satisfaction of the demand or the simplification of commercial processes.
Precisely, SAP – "Systems, Applications, Products in Data Processing", are computer systems that allow companies to manage their resources effectively. The tools they offer help streamline administrative tasks and, through internal operations, create an integrated environment that increases the efficiency of processes.