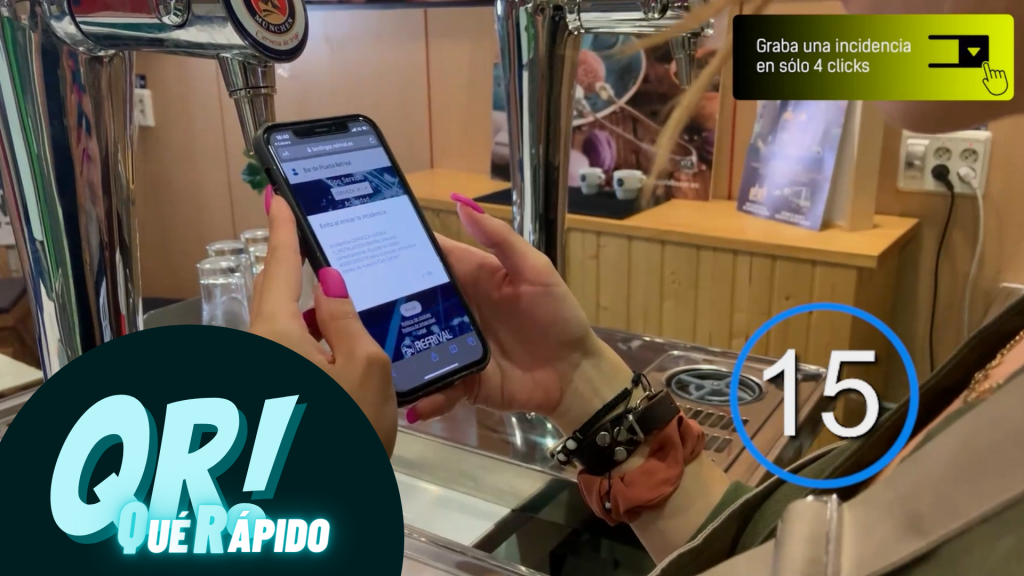 Refrival, the spanish leader in horeca and food integral services, has presented its New Customer Service Model, a revolutionary digital initiative in our sector.
The objective of this solution, which impacts positively to more than 100.000 points of sales under RFV coverage, will be deployed along 2021, and its main goal is to simplify our multiple customer services processes in order to reach a better client experience. How do we make it? Implementing digital proved solutions while keeping simple standard but also effective analogic solutions, but always simplifying the process.
"Making life easier to our clients".
The clever digital solution pivots around a RFV QR code, personalized per point of sale, facilitating the bartender/point of sale to contact Refrival to ask for a service leaving the client free to choose the way to contact.
a.– app ActiBAR.
b.– simple web form
c.– ask for technical videoassistance
d.– contact with an operator of our Call Center (new 662 970 970)
The QR, it solutions and channeld are already fully implemented with 100% satisfaction of our clients.
Refrival is a 100% Spanish Service Company operating in Spain and Portugal since 1986 with Leading Clients and attending more than 65% of the horeca market, and key retailers off-trade with our Service Brands:
Refrival®, CoffeeVal®, BlueLAB® and Refrival Events®